14 Oct

Tracks Board Test – The Accelerator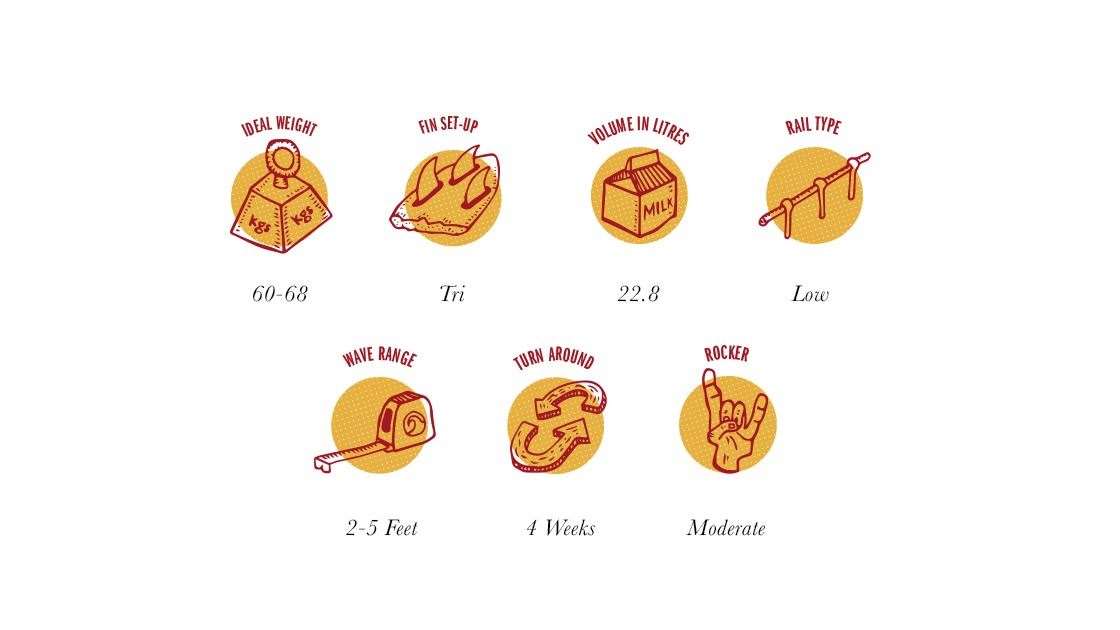 BIO: STEVE DEL ROSSO
I've been shaping for 25 years, with such people as Col Ladhams, Bert Burger, Simon Anderson and DHD.
STEVE DEL ROSSO'S COMMENTS
It's a good fast performance board go's like a v8 for groms and it should help you pick up chicks like all good v8's haha. it has a nice single to double concave and nice curves like all good playboy models have.
FIRST THOUGHTS
This is pretty much identical to my stock-standard shortboard so it should be good for airs, turns – everything I reckon – in most conditions under five foot. The foil is really even, it's my normal dimensions – 5'9 x 18 x 2 3/16. I told all the shapers what I liked in my normal shortboards. I got some funky boards in my quiver but this one's pretty much what I ride every day at home so I expect I'll feel comfortable on it straight away. It feels perfect, no surprises.
TESTER'S COMMENTS
I really liked it, it's like one of my normal boards would go. Super responsive, super drivey off the bottom, just a real decent board. It did what I wanted, when I wanted. Out HT's, where it was pretty punchy, when I was bottom turning it was letting me drive hard, it wasn't sliding out or catching. I could drive hard off the bottom and straight back up into the lip. And I could come out of every turn with a lot of speed. I got one wave at Iceland (which is a wave with a lot of water in it) and did one grab rail cuttie and the board felt perfect again – didn't dig, it just sliced in, held into the face and carved right round and released when I wanted it to. I inserted the S5 medium Shapers fin. I use this template in any board I'm riding for the first time and it's the fin I use at home. They're actually a cheaper model, a cheaper construction, but I absolutely love how they feel. Wide base and fairly wide in general. Not too raked.