13 Mar

Tracks Board Test 2016 – The Accelerator
CLEARWATER
ACCELERATOR – 6'0 X 183/4 X 27/16 – 28 L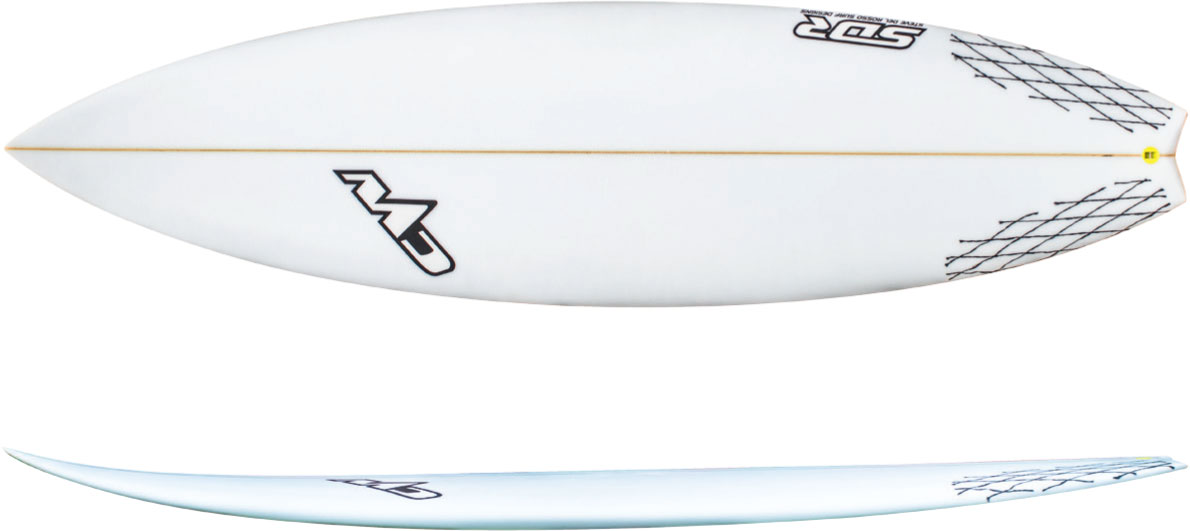 SHAPER'S COMMENTS
This board is a good all-rounder made for performance surfing. It has a full rocker that allows the board to surf tight in the pocket and access a lot more areas on the wave face. The rails are a little harder through the tail so it can grovel easily on smaller waves and the new bottom contours help make it go fast and maintain the drive. It went a bit different with the new adjustments and I developed this board based on feedback more from customers than team riders. I've then passed it on to team riders who have noticed the board improvements and love it.
FIRST IMPRESSIONS
The first thing I notice about the Clearwater is that it has a straight and defined outline, meaning it will probably go really good in sucky waves. I've never gone for a swallowtail on a board before so I'm really interested to see how it responds in comparison to a round or squash tail. The CW has a super thin tail with a really firm edge so it will probably be very responsive. The majority of the board's thickness and volume is towards the nose, which again is different to what I normally go for. I'm interested to see how it affects the board's performance.
TESTER'S COMMENTS
The more I surfed the Clearwater, the more I grew to like it and my performances improved. The Clearwater is such a refined shape that once you find the sweet spot with your feet placement, the board has so much drive and is ultra-sensitive and responsive. It throws loads of spray and it feels naturally inclined to go vertical on the backside. I had a few longer running lefts where it felt sharp off the top and continued a repetitious flow down the line. I did find, during certain turns, the tail would reach a certain point and grab, almost stopping the turn halfway through before full release. I haven't ridden a whole lot of swallowtails prior to this, but I was really impressed with the amount of drive it had. I think the combination of carbon in the tail and the swallow really added to the board's drive and stability. Pumping waves is where I can see this board really shining. For intermediate to above average surfers, in small-to medium waves with power and shape, the Clearwater would be ideal.